Thanks for visiting our flock last Sunday. We hope to see you again soon.
Available as a card or postcards.

"We Miss You!" Inchworm Card
"A class without you in it is like a puzzle with a missing piece; it's just not complete."
Before sending this card cut out the right, top puzzle piece and place it inside the card. Have the child's classmates sign the card.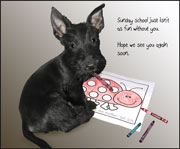 Sunday school just isn't as fun without you. Hope we see you again soon.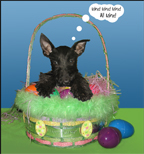 Come and find out what Easter is really all about.
Use this card to invite new students to your class or to get your regular students excited about the coming Easter season.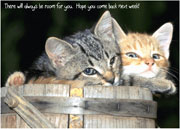 There will always be room for you. Hope you come back next week!
Printable Welcome Cards for Sunday School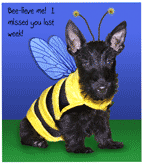 Bee-lieve Me! I missed you last week!


Printable Sunday School Cards

We missed you this week. We would love to SEE you next week!
Printable Cards for Sunday School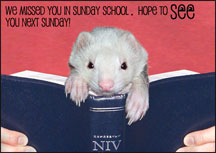 We missed you in Sunday school. Hope to SEE you next Sunday!