Crafts for Kids
Index Page 3
I - Crafts
How to Make Bug and Insect Crafts Including:
A Styrofoam Ant Craft, Bee Crafts, Beetle Bug Pencil Toppers, Dragon Fly Craft, Dung Beetle Refrigerator Magnet, Walking Stick, Bug Buddies Studies, Praying Mantis Insect Craft, Ladybug Crafts, 3D Paper Goliath Beetle Craft, Changing Colors Tortoise Beetle Paper Craft, Mosquito Craft and more.
J - Crafts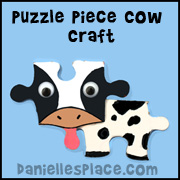 K - Crafts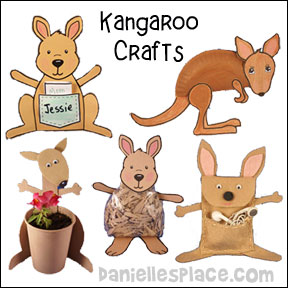 How to Make Kangaroo Crafts Including:
3D Paper Kangaroo Messenger Craft
L - Crafts
How to Make Ladybug Crafts Including:
A Ladybug Rock Creature, Ladybug with Movable Wings Paper Craft, Ladybug Printable Book, The Grouchy Ladybug Learning Activities, Ladybug Salad, Ladybug Cards or Invitations, Ladybug Games, and Ladybug Pencil Topper.
How to Make Crafts Relating to Labor Day Including:
An Important Jobs Color Sheets
Parade of Animals Card Craft
Occupation Charades Game.
How to Make Lighthouses from Things Around Your Home Including:
Perch Rock Lighthouse made from Styrofoam and plastic cups lit by a battery-operated Flameless tealight.
Lighthouse made from poster board, plastic cups and a paper plate.
Lighthouse made from recycled water bottles.
How to Make Lion Crafts Including:
A Paper plate lion craft
Yarn lion craft, Stuffed lion craft, lion face with noodle mane,
Lion visor craft
Daniel in the Lion's Den Craft
Lion paper hand puppet.
M - Crafts
Crafts and Learning Activities Relating to the State of Maine
Moose Headband, Moose Puppet Craft, Toothpick Pictures, Lighthouse Craft, Maine Poster, and Kid's Books About Maine
How to Make Crafts for Martin Luther King Jr. Day Including:
A "I Have a Dream" Holding Hands Picture, Rosa Parks Standup Bus Craft, Montgomery Bus Boycott Coloring Sheet, "I Have a Dream" Coloring Sheet, Crafts, Children Holding Hands Picture, The Crayon Box that Talked Craft and Bulletin Board Display.
See Fabric Crafts.
Printable Math Games and Activities to review math: Addition, substraction, multiples, etc.

Pick-up Sticks Math,"Slip the Chip" Printable Math Review Game - Multiples of 9 and 6, Cookie Jar Math Facts Review Game, "Don't Get Skunked" Spinner Math Game, "What Can It Be?" Math Review Game, "Searching for Treasure" Math Game, Acorn Search File Folder Game, Reversing Roles Math Review, Building Blocks Review Game, Puzzle Math, Battleship Review Game, Rainy Day Math Fun, and Balancing Math Game, Dice Math Games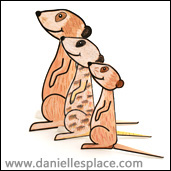 How to make meerkat crafts and use them in learning activities for children including:
Recommended books about meerkats, and learning activity ideas to go along with the books.
How to Make Crafts from Milk Jugs Including:
Milk Jug Totem Pole Craft, Milk Jug Duck, Milk Jug Monster, Milk Jug Pumpkin, Spider, Toad, Frog, Milk Jug Monster Trash Can, Milk Jug Bat, Whale, Pteranodon, and Milk Jug Dinosaur Skull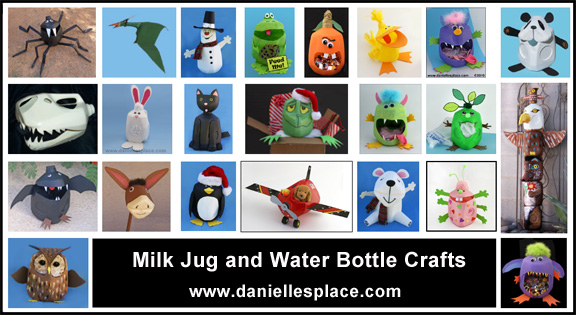 How to make Monkey Crafts Including: "Monkey See, Monkey Do, Signs", Monkey Paper Plate Craft, Monkey Door Hanger, Monkey in a Cup Craft, Monkey Coloring Sheets, Monkey Stick Puppet, Monkey Lunch Bag Craft, and a Banana Book Craft.
You will also find: Leaning Activities related to monkeys, Monkey Bulletin Board Ideas, Books about Monkeys, and Monkey Idioms.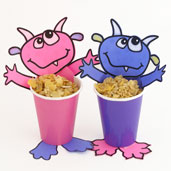 How to Make Crafts Relating to "Where the Wild Things Are and Monsters Including:
Wild Things - Little Monster Cup Craft
Wild Things Treat Cup
"Where the Wild Things Are" Movie Discussion Questions
Monster Reader Bookmark Craft
New Words Monster Game
How to Make Moose Crafts Including:
A Moose Pencil Holder, Moose Bookmark, Standup Moose Craft for Kids, Grocery Bag Moose, Moose Muffin Math Game, Moose Coloring Sheet, and Moose Puppet.

How to make Mother's Day Crafts Including:
Mother's Day Window Clings, Mother's Day Cupcake Activity Sheet, Mother's Day Card Craft, Mother's Day Poem Craft, Check Book Holder Craft, Decorated Soap, Spoonful of Love Craft for Mom, Potholder Craft, Flower Ribbon Pin, Refrigerator Magnets, Card Fan Craft, and more.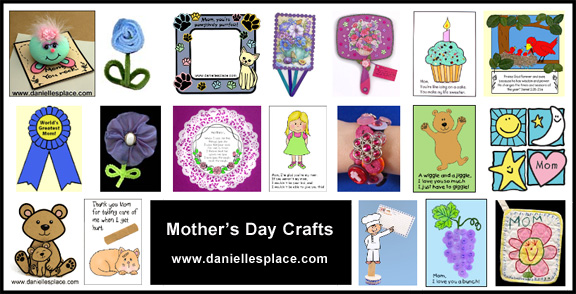 Musical shaker, Gideon's Trumpet.
For More Crafts Go To:
| | |
| --- | --- |
| Crafts Index Page 1 | |
| Crafts Index Page 2 - | |
| Crafts Index Page 4 - | N O P R |
| Crafts Index Page 5 - | S T U V W |