Links
Christian Craft Sites
You will find lots of original craft ideas here. This site also has hundreds of links to crafts and activity ideas for hundreds of Bible stories.
Free Craft ideas for Sunday School, Vacation Bible School and Homeschoolers including printable patterns.
S&S Worldwide for great prices on craft supplies, PE Equipment & more
.
Children's Sermons
Choose from over 126 free children's sermons in English (23 in Spanish) that take less than five minutes to give. Over 8300 visitors a week from 162 countries
Five-minute Bible-based messages that children can relate to, searchable by subject and scripture reference.
Teaching Sunday School
This is an online Bible Concordance. No more flipping back and forth through pages and pages. Just type in the subject you are looking for and you get a list of bible references and the verse. Great time saver for all teachers.
Need some Bible questions for a game? Would you like to test your knowledge of the bible? Check out this site, take a test, and get your score. They will send you the questions and answers to 38 different quizzes.
Fun card games you can make yourself to use in your Sunday School class.
Teachers are you looking for Bible references on specific topics? This Web Site has hundreds of topics in alphabetical order to help you plan your lessons.
Bible Coloring Pages, Apologetics, Christian Entertainment and Movies, Store, etc.
Great Sunday school and VBS craft projects. Also has a showcase of beautiful wood pieces for sale and a wonderful book for sale on how to make snowflakes with Christian symbols in them.
Church House Collection is making children's ministry easy with lots of great resources like lessons, crafts, puzzles, clip art, and much, much more. Try them out today and see what you have been missing out on. Oh yeah, and the best part, it's all free!
Free Bible Images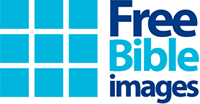 FreeBibleimages.org provides totally free downloads of Bible story images in Powerpoint, PDF, Keynote and JPEG formats. They provide the images and a Bible reference; the teacher provides the message. And it really is free!
Good News Bible Stories for Kids
Great Bible stories for children told in a fun and upbeat way with great graphics.
This is a great site. You will find hundred of ideas to keep your teaching interesting and fun. There is a page for object lessons, and a page with lots of ideas for teaching kids, and outreach, etc.
This web site has hundreds of short devotionals for children. Each devotional has a key concept with a short story and scripture reference. These are great to use in your class to supplement your lessons.
You'll find skits, object lessons, activities, games, stories, lessons, teaching aids, etc.
This is a great site. You will find hundreds of ideas to keep your teaching interesting and fun. There is a page for object lessons, and a page with lots of ideas for teaching kids, and outreach, etc.

Preschool Sunday School Central has free Sunday School Lessons; Bible Activities, Coloring Pages, Puzzles, Games, Craft Projects & much more!
Free Bible lessons, coloring pages, crafts, and games for Sunday School.
Includes printable coloring pages on the Lord's Prayer and other activities to teach children the Lord's Prayer.
Workshop Rotation Sunday School
This is a great web site if you are looking for ways to breath new life into your Sunday school. Using this method teachers teach major Bible stories and concepts through kid-friendly multimedia workshops: an Art workshop, Drama, Music, Games, A-V, Puppets, Storytelling, Computers, and any other educational media you can get your hands on. They teach the same Bible story in all of the workshops for four or five weeks rotating the kids to a different workshop each week. And here comes the extremely teacher friendly part: Have the same teacher in each workshop for all five weeks teaching the same lesson week after week to the different classes coming in. Teachers don't have to prepare a new lesson every week.
Christian Toys
Fun, interactive paper cards with scripture verses that are a great way to memorize scriptures and share the gospel. Use them as tools for memorization and Bible tracts for evangelism.
Children's Ministries
for HIS kida is a resource for Children's Ministry Pastors, Family Ministry Pastors and all those who work with children and families. It is our goal to put you in touch with top notch ministries who all share the same desire: To reach children and families for Christ.
KING'S CALL (www.KingsCall.org)
Journey to meet the king in this adventure game set in the world of Kaleo. Lots of fun and challenge in this web-based adventure as you learn about life, choices, and what is important.


THE GREATEST GIFT (www.the-greatest-gift.org)
An excellent animated presentation of who Jesus is and what He freely offers you.
This is a great Christian database and online magazine. They have sections on Advice/Q&A, Humor, Reviews, Resources, and News & Trends
CrossDaily.com has Awesome Christian Sites where you can vote for this site & other great ones. Christian search engine, directory & voting index. You'll find Bible, chat, churches, jobs, music, reviews, software, theology, & more. See the best sites!
Help for Family Sites
Web site brought to you by the popular Christian radio show. If you miss one of their speakers, you can just connect to this site and hear it again or send for the tape. This is a great resource for families. They also have Christian books and tapes for sale.
Christian Home School Sites and Educational Sites
(All Ages) - You get 5 sites in one. Kid's Quest, The Great Dinosaur Mistery, Archaeology and the Bible, Is Jesus Christ the answer.com, Christian Answers.Net
General Craft Sites

A step-by-step guide to kids' crafts. Find free family-oriented and educational crafts, printable craft templates, and art lesson plans for kids of all ages.
Link to this Site
If you would like a picture to link to this site on your web page, email me and I will send it to you.
Send us a link to your site:
If you think your web site belongs on this list of links, we will be happy to check it out. Just send us an e-mail with the site address, small jpg or gif (if you have one), and/or what you would like the link to say.
Sites that we link to must have original content with regular updates of free and useful information relating to Christian crafts, teaching children, Sunday school, family crafts and activities, home school crafts and activities and/or vacation Bible school crafts and activities. Also make sure you have a link to this site before requesting a link to your web site.