Musk Ox and Yak Crafts
and Learning Activities for Kids
How to Make cow, Musk Ox, and Yak Crafts
Musk Ox or Yak Printable Activity Sheet
Do you know the difference between a muskox and a yak?

Use this printable activity sheet to help you remember the difference.

Categories include: Family, genus, species, habitat, range, height, weight, description, diet and other.

This activity sheet is available to members only.
Great Books About Alaska and its Seasons
"The Seasons and Someone" by Virginia Kroll

Through this endearing book children will get a glimpse of the Alaskan landscape and traditions of the Eskimo culture. "The Seasons and Someone" is a celebration of the seasons and changing landscape of Alaska. "Someone" a little Eskimo girl explains how the plants, animals, and landscape change from season to season. She especially treasures the berries and excitedly keeps her eyes on the berry bushes throughout the seasons, and shows how she is forever thankful for "The Beautiful Land" and all she receives from it.


Learning Activities for this book:

1. Personifcation - giving human traits (qualities, feelings, action, or characteristics) to non-living objects (things, colors, qualities, or ideas).

2. Science and Geography - The setting of this book is Alaska. Have your children find Alaska on a map and look up more information about Alaska.

Animals - Can you name all the animals pictured and mentioned in this book? Why do you think they change color to match the seasons. Talk about camouflage and how it helps animals survive.

Seasons - "Someone" describes what the landscape looks like, how the animals change, and what her family does during each season. Talk about what you do each season and compare it to what "Someone" does.

3. Connecting - Ask your children if they think they would like to live in Alaska. Then ask them why or why not? What would be the good and bad about living there?

4. Alaskan Culture - According to the book it is an ancient Eskimo belief that it is bad luck for a person to speak his own name aloud. Have your child tell a story about himself using "Someone" instead of his own name.
The following activities are available to members only.
1. Yak Coloring Sheet- This coloring sheet says, "Don't Yack Too Much!"

2. Yak with Mouth that Opens and Closes - This yak opens and closes his mouth. When it's mouth is open it says, "Be slow to speak." At the top of the page it says, "Be swift to hear."

3. Yak Word Review Game - Children read a word and try to feed it to the Yak. If they say the word correctly the yak eats it. If they pronounce it wrong the yak spits it out and they have to try again. This craft is found on the Reading, Spelling, and Vocabulary Crafts and Activities.

4. Yak Work Sheet - ABC Bible Verse pages, printing and writing the letter Y. Children learn Bible stories and concepts using animal themes. ABC and Bible verse worksheets with pictures and Bible references. Children learn to recognize God in every aspect of their lives through these lessons.

© 2008, Digital by Design, Inc. - See Copyright Information
Web Sites About Musk Ox
Animal Corner- A Place to meet the amazing animals that live on our planet! Meet the Musk Ox. Includes information about thier habitat, diet, behavior, reproduction, and conservation status.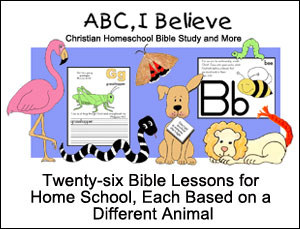 Learning Fun
with Crafts
and Activities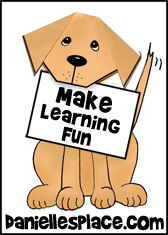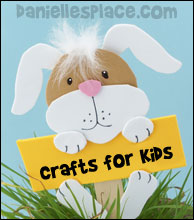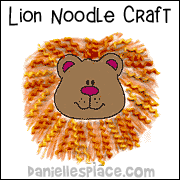 Free
Scaredy Cat
Daniel in the Lion's Den