School Crafts, Activities, and Helps
Printable Lunchbox or Backpack Notes
Help make your child's school day a little more enjoyable. Lunchbox notes are great for children who have a hard time in school and need a little extra encouragement. Let your children know you are thinking about them even when you're not with them. Just print out the cards, cut them apart, and place them in your children's lunchboxes or backpacks.

The bear lunchbox note says, "I hope you're having a beary good day!"

The kitten lunchbox note says, "Hope you're having a purrfectly good day!"

The lion lunchbox note says, "I hope you are having a grrrrreat day!"

And the dog lunchbox note says, "No bones about it, I miss you!"

Do your best and God will take care of the rest!

unchbox notes are available to members only. Go to the members' only section to print out these cards.
How to Print or Copy these instructions.
©2004, Digital by Design, Inc - See Copyright Information
School Boredom Busters
School can be challenging. Children of all ages have fears about making friends and being accepted. Here are some activities that can help children meet new friends through play at school, or at least keep them occupied during lunch and free time.
Table Football

This is a great game to play in the lunchroom with the child sitting across from you. All you need is half a piece of piece of paper. The Paper Football Association web site has directions and rule on how to play this simple but fun game. Remind your child that he should ask permission to play this game at school.

Origami Claw

Origami is a great way to entertain yourself and amaze your classmates. These claws are very easy to make. Go to "Danielle and Friends' Designs Page" for directions.

You can find other origami things to make such as boxes, animals, toys in books from your local library or online. One of Danielle's favorite origami books is "Origami to Astonish and Amuse".

Another really good book for kids who are just starting is "The Joy of Origami" by Margaret Van Sicklen. This book include printed paper for each project.

"Absolute Beginner's Origami" by Nick Robinson is another great book for anyone who wants to learn orgami. It has photographs of each step.
Back-to-School Crafts And Activities
You can find even more Back-to-School crafts and activities to help your child succeed in school on this page.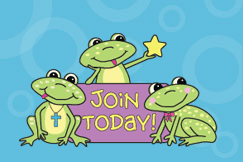 Advertise Here

ABC, I Believe
Lessons
Twenty-six Bible Lessons
for home school, each
based on a different animal.
Free Sample
Lessons from
The Resource Room


Free
Scaredy Cat
Daniel in the Lion's Den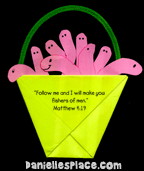 Free Go Fish
Sample Sunday
School Lesson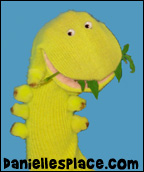 Free
Fruit of the Spirit
Sunday School Lesson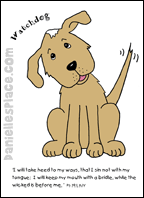 Free
Watchdogs
Sunday School Lesson