Printable Christmas Ornaments
Christmas Ornament Coloring Sheet and Crafts for Christmas
Names for Jesus Printable Christmas Ornaments for Sunday School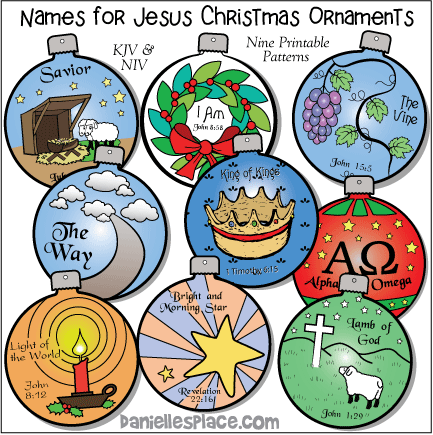 Use these nine different ornaments to teach your children that Jesus was more than just a baby. Each printable paper ornament has a different name for Jesus and a Bible verse on back. These ornaments come in both KJV and NIV. Have your children color the ornaments and add a string. Once they have finished, use the ornaments to talk about Jesus. Have your children read the verse on the back and discuss what each verse means and how it describes Jesus.
Member's 

Instant Digital Download KJV - 

Instant Digital Download NIV - 

Bible Verse Christmas Ornament Coloring Sheet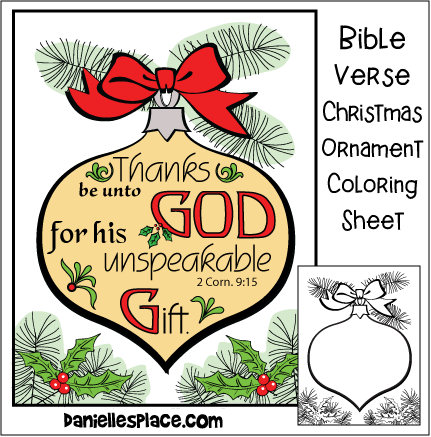 Color the 2 Cornintians 9:15 Bible verse coloring sheet or add your favorite Christmas Bible verse to the blank Christmas Ornament Sheet.
This pattern is available to members on The Resource Room and as an instant digital download. It contains three patterns, one with the 2 Corintians Bible verse in KJV and NIV and one with no verse so that children can pick their own verse to draw on the Christmas ornament.
Member's 

Instant Digital Download Complete Lesson - 

- 3 Pages