Bible Games for Sunday School, Children's Ministry and Outreach
Bible Lesson Review Games and Bible Verse Review Games that are quick and easy to prepare that can be used for just about any Bible Lesson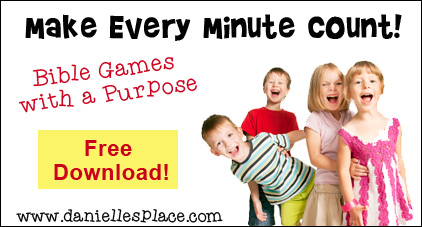 Make Every Minute Count Bible Games for Children's Ministry!
Member's

Get

Download - Thirty pages of games at your fingertips. Great resource for when you have a few extra minutes to fill.
Fast and Easy Games for Kids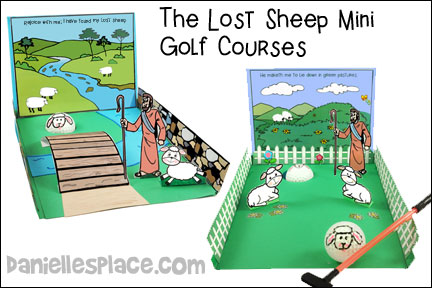 Use these printable mini golf games for reviewing the Bible story and as a craft. Have your students design their own golf holes and then put them all together to make a mini golf course. See the Mini Golf Course Page for directions and printable patterns.
Dominos, Blocks, Sticky Notes, and Craft Sticks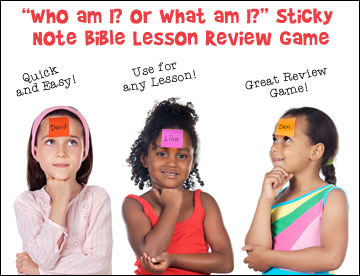 Index Cards Bible Games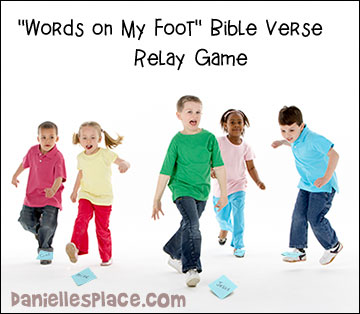 Fun Bible Review Games using Index Cards Including: Relay Games, Missing Words, Hide and Seek, Memory Games, and More
Bible Games Using Balls, Balloons, and Bean Bags
Active Bible Games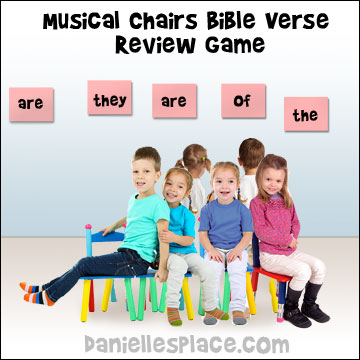 Active Bible verse review and Bible lessons review games for children of all ages.
Games such as: Musical Chairs, Passing Games, Hot Potato, and Hopscotch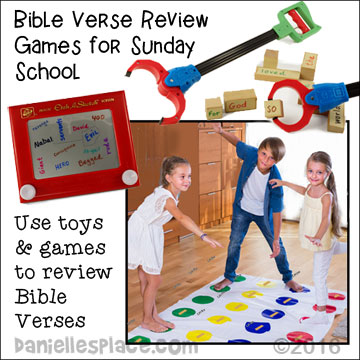 Bible Games Using Grabbers and Twister Board
Twister Bible Verse Review Game
Etch A Sketch Bible Games
Etch A Sketch Bible Review Games
Easter Bible Games
Word Bible Games using Paper, Chopsticks, Cups and More
Sports Cone Games
Printable Bible Games for Sunday School
Bible Games on Other Websites
You can find more fun Bible verse review games on The Resource Room! Every Sunday School lesson includes a Bible verse review game, crafts, and activities to reinforce the lesson.