Isaiah 25:9 Bible Verse Review Activity Sheets and Games About Salvation
Isaiah 25:9 Salvation Bible Verse Review Sheets and Games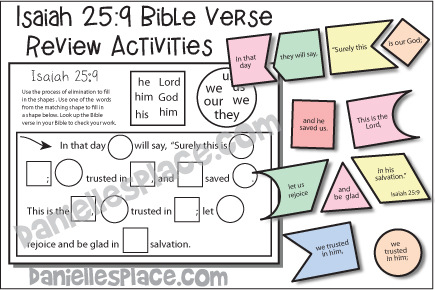 Isaiah 25:9 - God Saved Us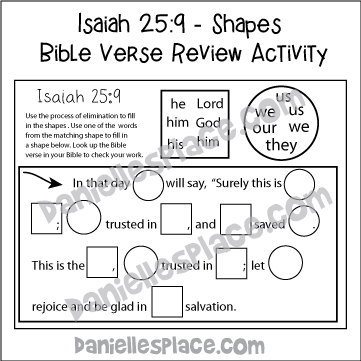 Children use the process of illimination to fill in the blanks using words from the matching shapes. They look up the verse in their Bibles to check their work.
Members

Isaiah 25:9 - Bible Verse Review Puzzle Game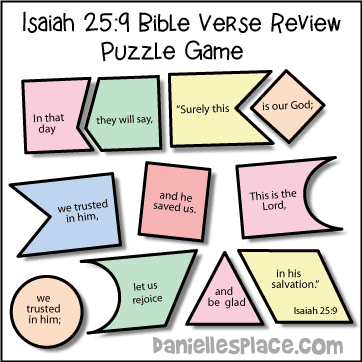 Children compete to complete the puzzle and be the first player to reveal the verse.
Members