Christmas Luninary Tree Craft
How to Make a Paper Christmas Tree Luninary Craft for Childen
Christmas Luninary Tree Craft Directions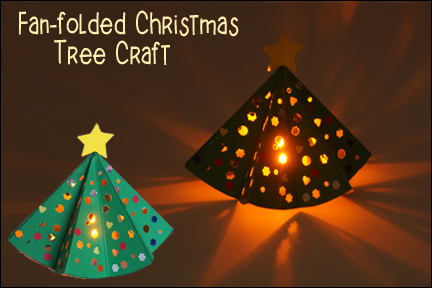 What you will need:
Green, Red, Blue, and Yellow Paper
Star Punch and other shapes
Tape or Glue
Scissors
Ruler
Scoring Tool or Blunt Knife
Sequins (optional)
What to do:
1. Print out the Christmas tree luminary pattern onto green paper and cut it out.
Member's 

Instant Digital Download 

2. Use the star pattern to cut a star shape from yellow paper.
3. Score all the lines on the tree pattern using a scoring tool or blunt knife and a ruler. This will make it easier to fold.
5. Fan-fold the pattern to make the tree shape. Start by folding the end tab back.
6. Use hole punches to punch shapes into the tree pattern. Don't worry if you can't reach every spot because you can punch more holes once you have glued the tree together. Punch through the folded edges.
7. Glue the tab to the back of the opposite end of the pattern to make the tree shape.
8. Glue the star to the top of the tree.
9. To finish, place a tealight in the center of the tree.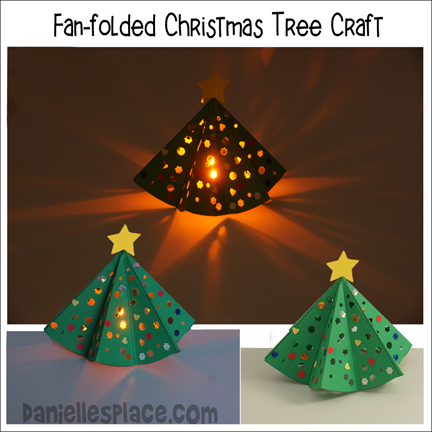 ©2021, Digital by Design, Inc.