Dog Crafts and Learning Activities Page 3
How to Make Crafts and Learning Activities with a Dog Theme
Get Your Paws on a Good Book Craft and Learning Activity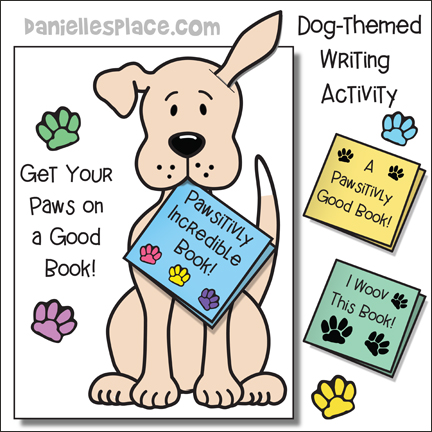 Children read a book and write a mini-review to be placed in the dog's mouth. Or use the mini-books to keep track of the books your children read.
This printabel is available to members on The Resource Room and as an instant digital download.
Member's

Instant Digital Download

Canvas Dog Puppet Craft for Kids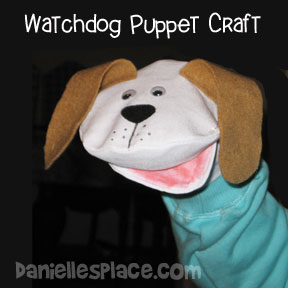 What you will need:
Black felt for the Nose
Different Colors of felt for the Ears
Markers, and Wiggle Eyes
How to Make the Canvas Dog Puppet:
1. Cut out nose shapes from black felt, ear shapes from different colors of felt, and tongue shapes from pink felt, and glue them to the puppet.
2. Color the inside of the mouth pink with a marker or crayon, glue on the nose, ears, and eyes. (You may want to do this with a hot melt glue gun.) Then color the puppet with markers. You can also add spots, whiskers, etc.
©2007, Digital by Design, Inc. - See Copyright Information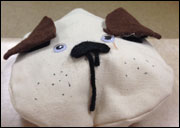 These are the puppets two cloverbuds and one little sis made. The girls learned a little about shapes of dog ears, how many days it takes for a puppy to open its eyes, when puppies get their first teeth, and what not to do if you do not know the dog. They shared what breed of dog they have. They had a great time making these puppets. We did a little puppy show about what they learned about their pet dog. They came out cute, and they enjoyed the project a lot. Very cute idea. I had most items cut out and ready to go in a plastic bag for the children. We used velcro for the ear types. The children are age six, and one was five. It was a fun night with them.