Fox Crafts for Kids
Crafts and Learning Activities Relating to Foxes
Fox Paper Craft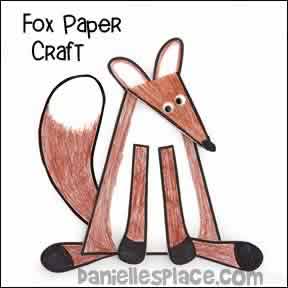 What you will need:
White Paper
Colored Pencils
Googly Eyes
White Glue
How to Make the Fox Craft:
1. Print out the patterns onto white paper.
Members

Instant Download Pattern -

2. In class have your children color the patterns and then cut them out.
3. Fold the top of the triangle body piece down to make the head.
4. To finish glue the ears, tail, legs, nose and googly eyes onto the body.
©2016, Digital by Design, Inc. -*See Copyright Information