Garden Crafts Page 2
Crafts and Learning Activities for Children relating to Gardens and Gardening
Spruce up your herb garden with these fun animal plant tags or markers. All you need are blank plastic plant tags, craft foam, and permanent markers. If you are planting a new garden, write the names of the plants on the back of the tags.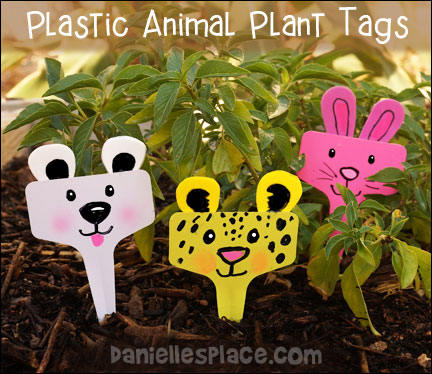 What you will need:
Plastic Plant Tags - These tags come in yellow, white, blue, red, and pink.
Craft Foam Pieces - This is a great way to use up your scrap pieces of craft foam.
Paint Markers - Sharpie also makes paint markers. These contain oil-based opaque permanent paint that are great for painting small areas.
Hot Melt Glue Gun
Scissors
How to make:
1. Draw faces on the plant stakes with a black permanent marker. Color in the details with the paint markers and let the paint dry. Use a white paint marker to add details to the eyes.
2. Cut ear shapes and other face features from colored craft foam and glue them to the back of the plant tags with a hot melt glue gun.
3. We used a pink Sharpie Gel Highlighter to make the pink cheeks. These are like waxy crayons so the colors should be permanent unless the colors are rubbed off.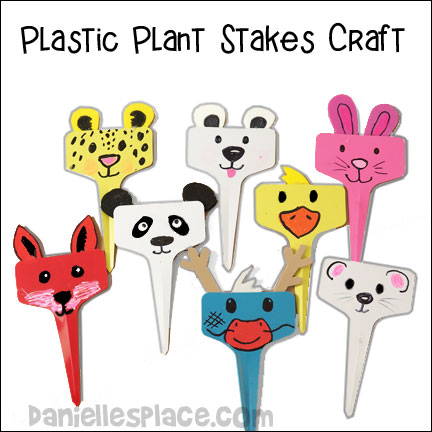 © 2017, Digital by Design, Inc. - See Copyright Information