Llama Crafts for Kids
Llama Crafts and Learning Activities
Llama Yarn Wrapping Craft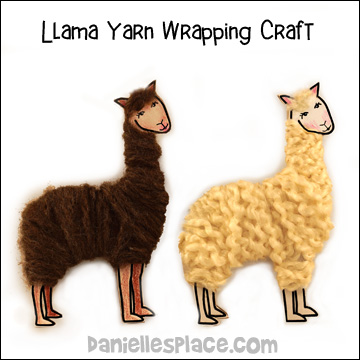 What you will need:
Yarn
Cardstock
Scissors
Glue
Cardboard
How to Make the Llamas:
1. Print out the Llama patterns onto cardstock and color them.
Member's

Instant Download $2.00

2. Glue the patterns onto cardboard and then cut them out.
3. Wrap yarn around the llama patterns. Glue the yarn to the back of the llama to finish.
4. Cut tiny pieces of yarn and glue them to the head of the llamas.
©2017, Digital by Design, Inc. - See Copyright Information