Bear Crafts for Kids
Bear Crafts for Bear Unit Study for Homeschools and Preschools, Bear Printables,
and Bear Cards
Mama Bear and Baby Bear Paper Bag Puppets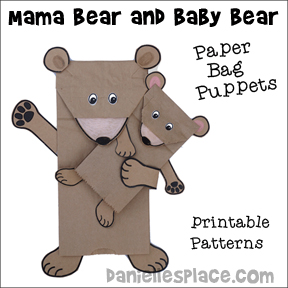 Use mini paper bags to make the baby bear puppet. These smaller puppets are great for children because they fit their small hands.
What you will need:
Paper Lunch Bags - 4 7/8" x 3" x 10"
Mini Kraft Paper Bags
8 1/2 x 11 Cardstock - Grocery Bag Brown
Colored Pencils or Crayons
Tape and/or Glue
Wiggle Eyes (Optional)
How to Make the Mama Bear and Baby Bear Puppets: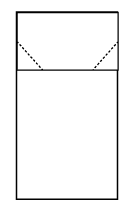 1. Print out the patterns onto brown card stock.
Member's

Instant Download Pattern $2.00 -


2. Cut out the patterns and color them.
3. To make the bear's faces fold under the two sides of the bottom of the bag as shown in the diagram to the right and tape them down.
4. To finish glue or tape the muzzle behind the flap of the paper bag. Glue on the feet, arms, and ears.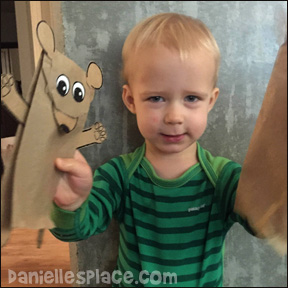 This is a toddler-tested craft! See more toddler-tested crafts.
Logan, a two year old, made these puppets with his dad. He enjoyed gluing on the face features, and hands and feet.
Check out what Logan rated this craft.
Use this craft to teach big and small concepts!
Copyright 2015, Digital by Design, Inc. - See Copyright Information
Recommended Children's Books About Bears
Beary Special Printables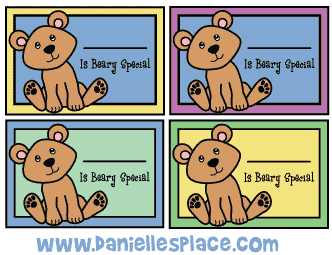 Use these printable name tags for bear-themed parties, bear learning activities, etc.
The Printable Patterns are available to members.
Bear Crafts on Other Pages