Bible Crafts for Children's Ministry Index Page - A
Hundreds of Preschool and Elementary Bibles Crafts and Bible Games for Sunday School and Children's Ministry
ABC Bible Lessons for Children's Sunday School and Homeschool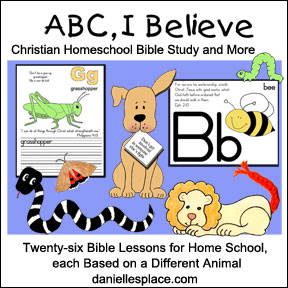 Children learn their ABC's and a little bit about God at the same time. A different animal represents each letter. Each animal is used to convey a different Biblical concept. Older children learn complete Bible verses, and learn to print or write in cursive.
These lessons are appropriate for preschools, daycares, and elementary children.
These lessons make a great supplement to your homeschool and preschool lessons.
Abigail, David, and Nabal Bible Lesson for Children's Ministry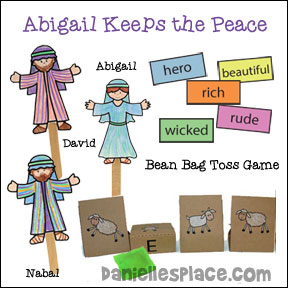 Bible Crafts and Bible Games for Sunday School. This lesson can be adapted to be used with preschool and elementary children.
Teaching Concept: Children learn through Abigail's example that it is better to keep the peace than to be sorry later for what you did in anger.
Games:
Abigail, David, and Nabal Bean Bag Sunday School Game
Bean Bag Toss Bible Verse Review Game
Abraham or Abram Bible Crafts and Activities for Children's Bible School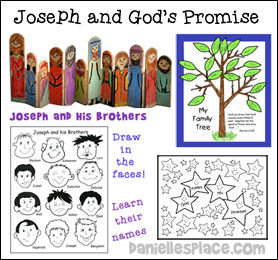 Joseph and God's Promise Sunday School Crafts
Teaching Concept: God used Joseph to keep his promise to Abraham his great grandfather. Children learn that God can take bad things and make good things happen.
Joseph and All His Brothers with Bible Review Game
Jacob's Sons Folding Craft Stick Bible Craft
Play a "Doggy, Doggy, Where's Your Bone?" Type Game
Abraham and Lot Bible Crafts and Activities for Children's Church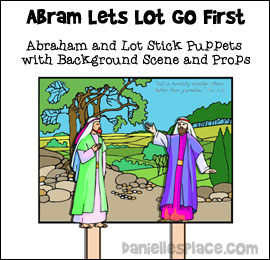 Teaching Concept:
Abram was a man of God and followed his instructions. Children learn from Abram's example how they should esteem others. Abram treated Lot as better than himself and let him pick first.
Activities:
Act Out the Story with Puppets
Adam and Eve Sunday School Crafts and Activities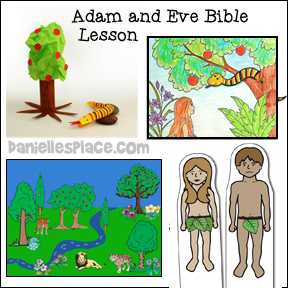 Adam and Eve Crafts and Activities:
Recognizing Satan's Lies Children's Activity
Adam and Eve Cereal Box Puppet Stage
The Consequences of Sin Object Lesson Using Craft Sticks and the Exploding Cobra Weave
Garden of Eden Color Sheet - Great for preschool or elementary children
Adam and Eve Games and Activities:
Adam and Eve Bible Games for Preschool and Elementary Children
Tree and Paper Snake Craft for Elementary Children
Amos Sunday School Lesson Crafts and Activities for Children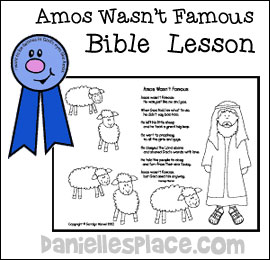 Scripture Reference - Amos 1:1, Amos 7:14
Teaching Concept: Children learn that God can use anyone to do his work. You don't have to be famous or smart or anything else. You just have to obey and listen to God's calling.
"Amos Wasn't Famous" Coloring Sheet
"Famous in God's Eyes" Button Craft
"Picking Figs" Bible Verse Review Game
Philippians 4:13 - Bible Verse Coloring Sheet and Doodler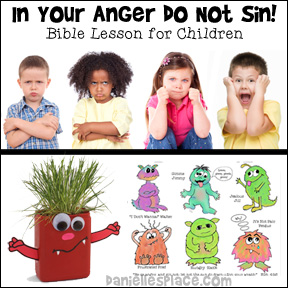 Anger - In Your Anger Do Not Sin
Mad Monsters Bible Verse Coloring Sheet
What Does an Angry Person Look Like?
Seven Printable Mad Monster Posters
"Consider the Ants" Bible Lessons with Crafts and Activities for Children's Sunday School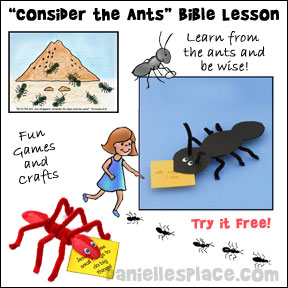 Consider the Ants Sunday School Lesson, Crafts, and Activities (Prov. 6:6-8)
Spoon Ant Holding a Bible Verse
Letter A Printing and Writing Sheet
"Wise Ants" Printable Itty Bitty Book for Beginning Readers
Anytime Craft and Activity Ideas for Children's Sunday School Lessons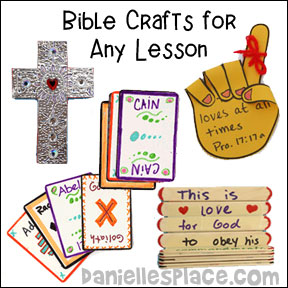 Make Your Own Bible Card Games
Folding Craft Stick Memory Game
Silver Duct Tape 3D Cross Craft
Bible Verse Memorization Hand Craft
And More - - -
Appearances - Don't Judge by Appearances
See Samuel - Don't Judge by Appearances
Ark of the Covenant Craft and Activities for Children's Sunday School and Children's Ministry
Armor of God Sunday School Lesson with Bible Crafts and Activities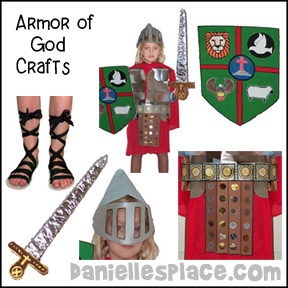 Books-of-the-Bible Sword Bookmark Craft
Foil Tape and Craft Stick Sword of the Spirit Craft
Shield with Fiery Darts Craft and Learning Activity
Songs for the Armor of God Theme
Super Bowl Sunday Armor of God Ideas
Roman Soldier Armor the Complete Outfit
Art - Christian Homeschool Art Lessons
See: Artistic Design and the Great Designer