Hawaii
Aloha State
Crafts and Activities Relating to Hawaii
Throw a Luau Party
Make Hawaiian Leis, Hula skirts, and pretty flower decorations. Get Hawaiian music from the library and do the limbo. Use a broom handle for your limbo stick. Also look for Hawaiian cookbooks and prepare some Hawaiian style foods.

How to Print or Copy these instructions.

©2000, Digital by Design, Inc. - See Copyright Information
Leis
Print out the flower pattern onto colorful paper. Staple about five more sheets of different colors of paper to the back of the pattern sheet. Cut out the flowers cutting through all the layers of papers. Punch a hole in the middle of the flowers with a hole punch. Cut up plastic straws into one- inch pieces. Cut lengths of yarn long enough for the lei. Wrap a piece of tape around on end. String on two or three flowers and then a piece of straw. Keep going until you have fill up the whole yarn. Tie the ends together. Bend the ends of the flowers in opposite directions so that they stand out from each other.

How to Print or Copy these instructions.

©2000, Digital by Design, Inc. - See Copyright Information
Fun Noodle Flower Lei
What you will need: Flower-shaped Fun Noodles (Aqua Noodles from Wal-mart or pool store), cord, fun foam beads, and chenille stems (pipe cleaners)

How to make:

1. Slice fun noodles into 1-inch slices with a serrated knife to create flower shapes.

2. Drill a hole through the slices from side to side to make large beads.

3. Let children string several fun noodle flowers and beads to form lei.

4. To make an easy threader fold chenille stems in half and tie cord onto the folded end of the wire.

This craft idea was sent in by Vicki Lepick

How to Print or Copy these instructions.

©2000, Digital by Design, Inc. - See Copyright Information
Pinecone Pineapples
These make great decorations for the table at your luau.

What you will need: yellow acrylic paint, green paper, hot melt glue gun, and scissors.

How to make:

1. Paint the tips of the pinecone with yellow paint and let dry.

2. Cut a length of green paper 11" x 4". Cut 1/2" slit all the way down the length of the paper leaving about 1/2" on one side not cut. It should look like grass. Roll the paper up and tape it together. Glue the side that wasn't cut to the top of the pinecone. You may have to snip off the top part of the pinecone to get the leaves to stay on. When the glue is dry bend down the leaves and snip the ends to a point. Snip the top leaves a little shorter than the bottom ones.

How to Print or Copy these instructions.

©2000, Digital by Design, Inc. - See Copyright Information
Maps and Facts
1. Enchanted Learning's Zoom School has a map and important facts about Hawaii worksheet.

2. www.50state.com has a blank map of Hawaii.
State Bird
Nene
1. 50states.com has information on the Nene.
State Flower
State Song
State Flag
1. Go to 50States.com for an exclamation of what the pictures on the flag represent.

About.com Homeschooling Page for a picture of the state emblem and an exclamation of what it stands for.
Science
1. Study Volcanoes.
Geography
ProTeacher web site has a great relief map of Hawaii.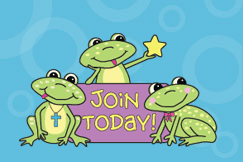 Advertise Here

ABC, I Believe
Lessons
Twenty-six Bible Lessons
for home school, each
based on a different animal.
Free Sample
Lessons from
The Resource Room


Free
Scaredy Cat
Daniel in the Lion's Den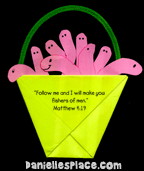 Free Go Fish
Sample Sunday
School Lesson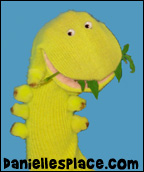 Free
Fruit of the Spirit
Sunday School Lesson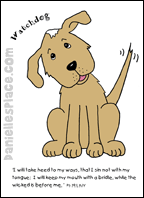 Free
Watchdogs
Sunday School Lesson
Free
Consider the Ants
Sunday School Lesson
Free
Ladybug Friends
Sunday School Lesson
Free
Elijah and the Ravens
Sunday School Lesson