Creation Crafts for Sunday School
Creation Crafts for Day 5 of Creation Birds and Sea Creatures
The following ideas come from the lesson God Created the Animals about the Fourth Day of Creation on The Resource Room.
God Made the Fish Craft and Activity Ideas
God Made the Birds Craft and Activity Ideas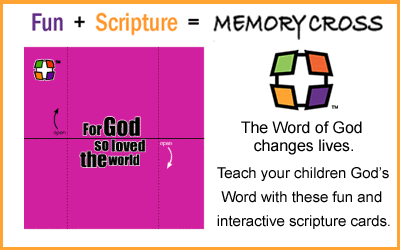 Toys for Children About the Creation of the World
I have just recently joined your website. I am a Sunday School teacher of the 3 to 5 year olds. In the past I was using a standard type curriculum, but after awhile it started getting very routine for me, as well as the children. The kids were getting bored of just putting a sticker on a page and coloring it. Then, I found your website. Being a former schoolteacher, I quickly saw how well developed the lesson plans were for the children. Most lessons are well developed to help kids learn in many different learning modes - visual, auditory and kinesthetic. I immediately asked my Pastor if I may use this website for my class, instead of some expensive "store" bought kind. I have not been disappointed. Carolyn Whalen
I am compiling curriculum for our preschool department and LOVE how things are linked together to show complete idea options. Sometimes the crafts are so clever in and of themselves that they'll open up another "teaching point idea" all of it's own. It's so easy to find a variety of fun crafts to fit most any subject or teaching focus. Thank you! Kristi Morkert
Our church Goldens Point decided to join the Resource room after my suggestion and everyone is so pleased with the materials available. I love the idea of very interactive lessons and a keepsake pattern available for every lesson. Thanks for making Children's church more enjoyable for the children and for me. Kathy Huls
Hi Carolyn
Greetings all the way from Australia. First of all I just wanted to thank you for a fantastic site. I coordinate a preschool group known as Grasshoppers at our church. We used a number of different ideas and curriculum before coming across your site. We have been using it for just over a year now - and WE LOVE IT !!! You have an excellent understanding of preschoolers and what works. Anyway keep up the fantastic work From a very happy subscriber. Kim.