Genesis Bible Crafts and Activities
How to Make Crafts and Activities for the Book of Genesis
Genesis Bible Book Marks and Study Guides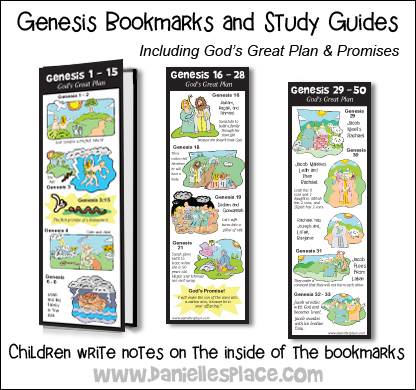 Use these three bookmarks, which include study notes, in your study of Genesis. They include the most important events and concepts in the book of Genesis. Children can write notes on the inside. The bookmarks emphasis God's great plan to redeem his people from the very beginning of creation.
Member's

Instant Digital Download

- Includes three different bookmarks. Each folded bookmark is 3 1/2" x 9" and includes information on both sides. The children can write notes on the inside of each bookmark, and store them in their Bible to remind them what each book contains.
See Other Crafts Relating to the Book of Genesis