Sheep Crafts for Kids Page 3
How to Make Crafts and Activities Relating to Sheep
Macaroni Sheep Craft for Kids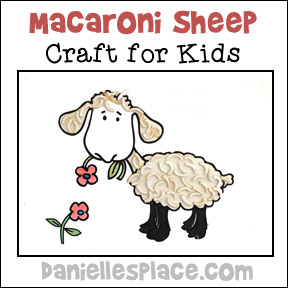 Desert Bighorn Sheep
Children may need help cutting this pattern out, but they will love coloring it to look like a real bighorn sheep.
What you will need:
Cardstock (Heavy paper)
Colored Pencils
Tape and Scissors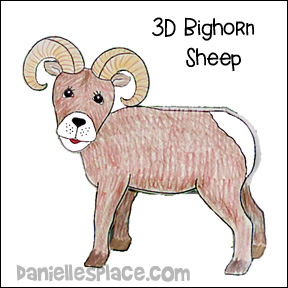 How to Make the 3D Bighorn Sheep Craft:
1. Print out the patterns and color them. The head pattern comes with an extra set of heads so if you want to use the extra set, you will have to print out two body patterns for each head pattern.
Member's

2. Cut the patterns out. Fold the body pattern in half and tape a head on both side of the body matching up the heads.
©2004, Digital by Design, Inc. - See Copyright Information
Wooden Wooly Sheep
What you will need:
2 Craft Sticks (Cut in Half)
1/2 of a Jumbo Craft Stick
Craft Spoon
One-inch Wooden Tear Drop Shape
3/4" Wooden Egg Shape for the Ear
Black Acrylic Paint
Tiny Googly Eyes
Lumpy Off-white Yarn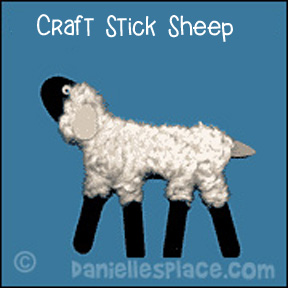 How to Make the Craft Stick Wooly Sheep:
1. Print out the pattern and use it to assemble the sheep with hot melt glue.
Member's

Instant Digital Download - $1.00 -

2. Paint the legs and face black and let dry.
3. Wrap yarn around the body and glue to secure the end.
4. Glue on the egg shape ear.
Sheep Crafts on Other Pages
More Sheep Crafts
You can find even more sheep craft ideas on our Sheep and Shepherd Crafts Pinterest Page.