Crafts and Activities for Children
Creative, Educational and Fun Crafts for Children of all Ages

Educational crafts with how-to craft videos, DIY kids' crafts, games and STEM and STEAM activities designed to make teaching and learning fun. Bible-based crafts, and great resources for Sunday school teachers, children's ministry, preschool teachers, library programs, home school teachers, and special occasions. Quick and easy Bible lessons for combined ages.
DIY, Cheap and Easy Crafts for Your Children and Students!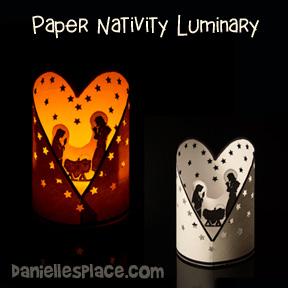 Heart Nativity Luminary Craft
Children will love this simple cut and punch Christmas craft. Add a flameless tealight to bring the luminary to life.
Go to Christmas Crafts Page 4 for directions and a printable pattern for directions.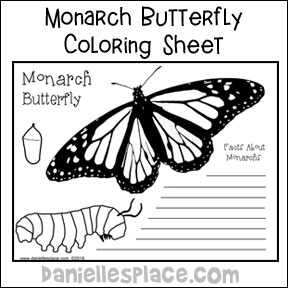 Monarch Butterfly Activity Sheet
Study Monarch butterflies and then have your students color the pictures to look like a Monach butterfly, chrysalis and caterpillar.
Go to the Butterfly Crafts Page 3 for directions.
Snowman Luminary Craft
Celebrate winter with this adorable "Let it snow!" luminary. Children cut our the patterns, glue on snowflake sequins and use snowflake punches to finish.
Go to the Winter Crafts Page 2 for directions and printable patterns.
New Bible Crafts for Your Children's Ministry and Sunday School
King Joash Bible Lesson
Children learn through King Joash's example that listening to good advice is important and disregarding it leads to destruction.
Go to The King Joash Bible lesson to find crafts and activites for this lesson.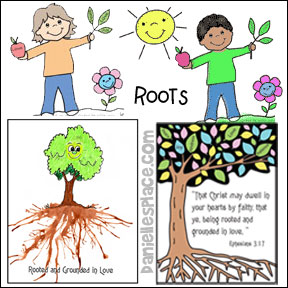 Grounded and Rooted in Love Bible Lesson
When you put your hope and trust in God you are like a tree with long roots.
This lesson is available for both younger and older children. See the Roots Bible Lesson Page.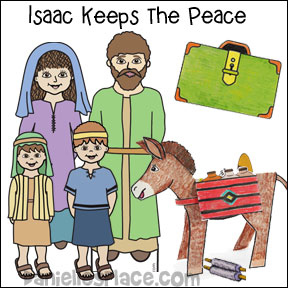 Isaac Keeps the Peace Bible Lesson for Children
Through Issac's example children learn that God wants us to live in peace whenever possible.
See the Isaac Bible Lesson Page for fun craft and activity ideas.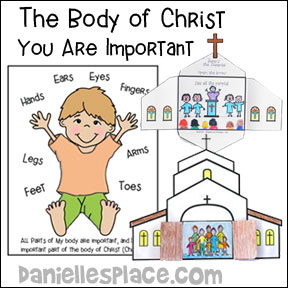 The Body of Christ Bible Lesson
Children learn that they are an important part of the Body of Christ just as their feet, hands, and ears are an important part of their bodies.
Go to "The Body of Christ" Bible lesson to see lot of crafts and activites for this lesson.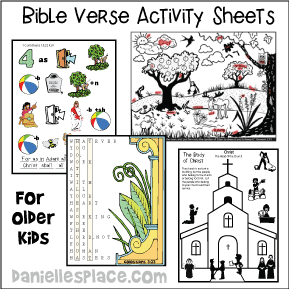 Bible Verse Review Activity Sheets
Children learn Bible verses through puzzles, search and finds, and other fun activities.
Most of the activity sheets are available in both KJV and NIV.
Go to the Index of Bible verse review sheets to find the sheets you need.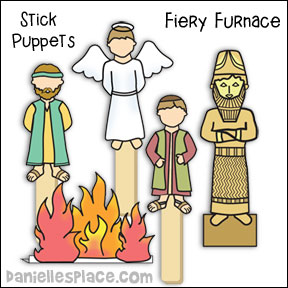 Shadrach, Meshach, and Abednego Fiery Furance Stick Puppets
Use these puppets to act out the Fiery Furnace Bible Story.
Children color and draw faces on the figures and glue them to craft sticks to make puppets.
Go to Fiery Furnace Craft Page for printable patterns.