Crafts for Kids
Creative, Educational and Fun - All in One!

Welcome to Danielle's Place where you will find thousands of educational crafts, games and learning ideas designed to make teaching and learning fun. Many of our crafts are Bible-based and great resources for Sunday school teachers, children's Ministers, preschool teachers, library programs, home school teachers, and special occasions. We now offer not only a yearly membership, but also instant digital downloads!
Mother's Day Craft Project for Children

Looking for a cheap and easy Mother's Day craft for your preschool or daycare? This unique pool noodle picture holder craft is appropriate for children of all ages. Supply your children with the bee, flower, and bird printables, foam stickers, and Chenille stems and you have a creative, DIY craft for kids!

Go to the Mother's Day Crafts Page 3 for directions.

Father's Day Card Craft for Children

Encourage your children to use their creativity to make Father's Day cards for Dad! This cheap and easy craft is great for preschool children through grade school.

Go to the Father's Day Crafts Page for directions, a recommended supply list, and to find out about our Father's Day
New, Cheap and Easy Crafts for Your Children and Students!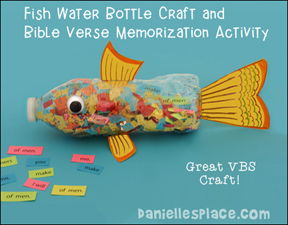 Fish Craft and Bible Verse Memorization Game
Children will love making these simple, yet creative water bottle fish. When they are done play a game with the fish to help them memorize their Bible verse. Words from the Bible verse are placed in the fish. The first child to find all the words to the verse wins.
Go to the "Go Fish" Bible Lesson Page for directions to this craft and activity.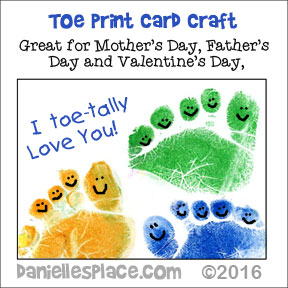 Toe-tally Awesome Toe Print Crafts
These toe-tally awesome crafts can be used for Valentine's Day, Mother's Day, Father's Day, Brithdays and as a Bible Craft.
Check out the Mother's Day Crafts Page 3 for directions and creative ideas on how to make this card craft.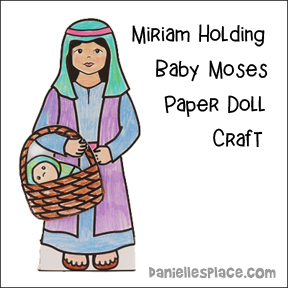 Miriam Holding Baby Moses Paper Doll Craft
Children color the paper dolls and then use them to act out the Moses Bible Story.
This craft consists of two pieces, the Miriam paper doll and Moses in a basket. The basket can be placed on Miriams arm and then removed.
Go to the Moses Bible Craft Page for directions and printable.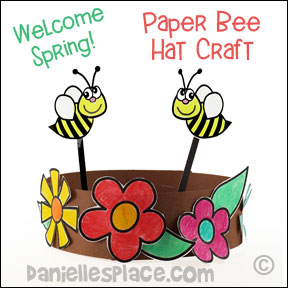 Spring Hat Craft for Kids
Celebrate spring with these adorable bee hats. Go outside with your child and see how many flower they can find and count the bees, and then have fun creating these cute bee hats. Children can glue on beehive shapes, paper flowers, flower stickers or slik flowers and then add the bee that stick out on top of the hat. Printable patterns for this craft are available on the Spring Craft and Learning Activities Page.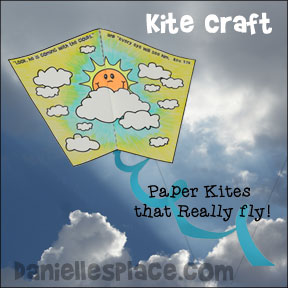 Paper Kite Craft with Four Different Patterns
These paper kites are great for home school groups and children's ministry.
They are very cheap to make using a legal-sized paper and straw. Go to the Spring Crafts Page 2 for patterns and directions.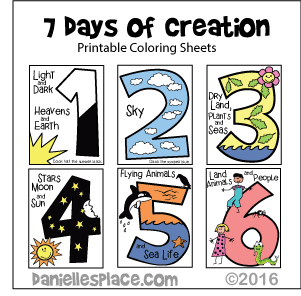 Seven Days of Creation Printable Coloring Sheets
These coloring sheets are great to use with the Days of Creation Bible lessons. Use the colored patterns as posters in your classroom to reinforce the Bible lessons.
Go to the Bible Crafts About Creation Page to download these printables.