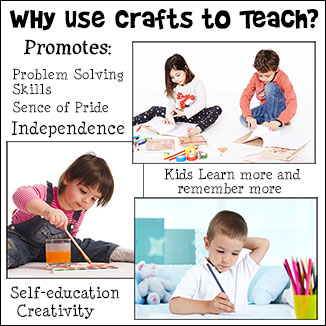 The Benefits of Arts and Crafts
Homeschoolers consider using more arts and crafts in your home school curriculum.
Arts and Crafts are not only fun and entertaining, but are a great way to help your child succeed in every aspect of his or her life. Read more about how you can help your child grow through arts and crafts.
Danielle's Place of Crafts and Activities has thousands of educational crafts, learning activities that will supplement your home school curriculum. Check us out today! With a yearly membership of only $23.95 you will have access to thousands printable patterns that you can use with your home school curriculum.
Bringing you great crafts and learning Activities since 1999!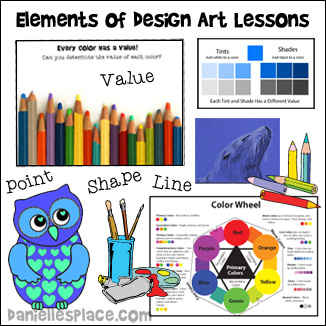 Elements of Design Art Lessons and Activities for Kids!
Point and Dot - Pointillism, George Seurat, Aboriginal Dot Painting
Line - Kandinsky's Crayon Drawings, Paul Klee, Symbolism in Art, Aboriginal Line and Symbol Paintings, and Ed Emberley's Thumbprint Art
Shape - Jean Arp, Organic and Abstract Shapes, Printmaking Techniques, Positive and Negative Shapes
Color - Georgia O'Keefe, Claude Monet, Impressionism, Color Wheel, and Colorful Owl Puppets
Value - Rembrandt, Chiaroscuro Drawing Identifying Values, High and Low Contrast Images, Using Dots for Shading, Tints and Shades, and Silhouettes