Crafts and Activities for Children
Creative, fun Bible crafts and activities for children. Interactive Bible crafts and games for Sunday School or children's church. Quick and easy Bible religious crafts and Bible lessons with for Sunday school, children's ministry, preschool, library programs, home school teachers, and special occasions.
Cheap and Easy Bible Crafts and Activities for Your Children!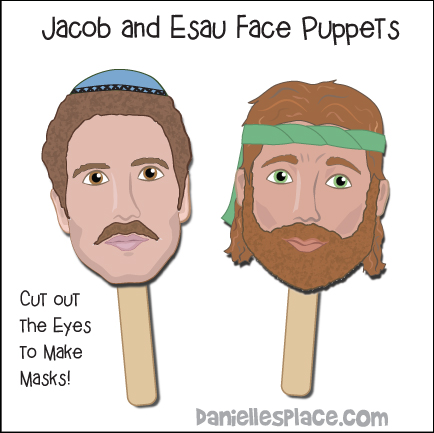 Jacob and Esau Face Mask or Stick Puppets used to act out the Bible Story. See the Jacob and Esau Bible Craft Page for instructions and printable patterns.
Fruit of the Spirit Coloring Sheets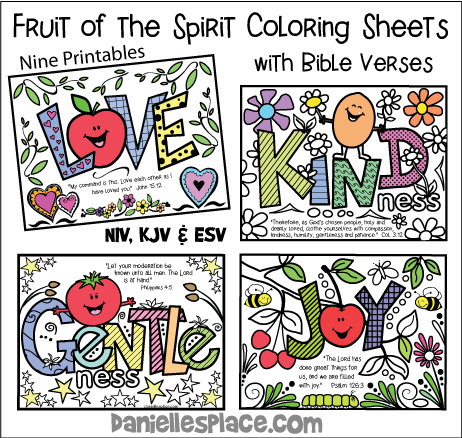 Nine Fruit of the Spirit Coloring Sheets for Children's Ministry. Each coloring sheet has a Bible verse relating to that Fruit of the Spirit. These coloring sheets come in KJV, NIV and ESV. Each picture is a full-sized sheet. They can be used with the Fruit of the Spirit Bible lessons on The Resource Room. See the Fruit of the Spirit Coloring Sheets Page for more information.
New Bible Crafts for Your Children's Ministry and Sunday School
You can be a better Bible teacher with these fun, interactive Sunday school lessons (KJV and NIV) for elementary and preschool children. Use crafts that relate to the story so your children remember what they have been taught. We have crafts and learning activities for all ages that help reinforce your lesson. You can be that amazing Bible teacher that all students wish they had by using this fun interactive Sunday school curriculum. Your children are guaranteed to remember what was taught from week to week. Help them memorize Bible verses in fun, interactive crazy ways. You will be amazed at what they can learn! Each lesson contains crazy, fun games that reinforce the lesson, several craft options that relate to the story that help your students remember what they have been taught, and Bible lessons that get your children involved in the learning process which helps keep their attention and retain more of the lesson. All this for only $23.95 for an entire year! And we add new material weekly.