Bible Verse Coloring Sheets New Testament
Bible Verse Coloring Sheets and Doodlers for Children of All Ages
Matthew
Mark
Luke
John
Acts
Romans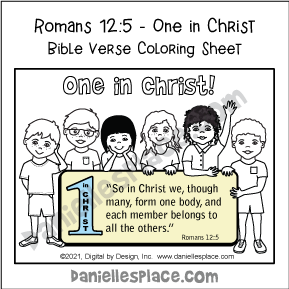 One in Christ - Romans 12:5 Bible Verse Coloring Sheet
1 Corinthians
2 Corinthians
Galatians 6:2 - Bear Ye One Another's Burdens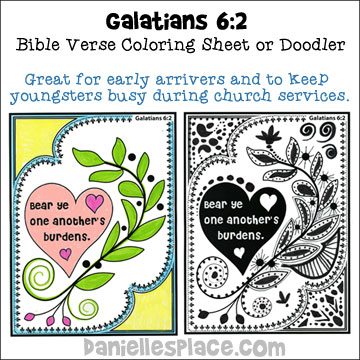 This Bible verse coloring sheet goes along with the Bible lesson "Jesus Heals the Paralytic" or Bear One Another's Burdens" available on The Resource Room.
Member's

These sheets are great for both younger children and older children. Younger children will enjoy coloring the sheets, while older children can add doodles of their own.
Coloring sheets are a great way to keep children busy while you are waiting for all the children to show up or to keep children busy during church services.
They can also be used to help children remember their Bible verses, and are available in both King James Version and the New International Version.
Ephesians
Philippians
Colossians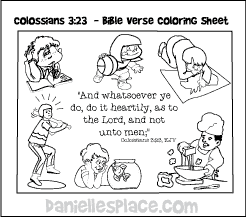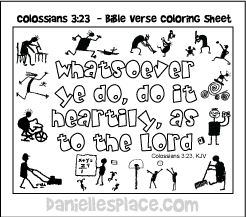 1 Thessalonians
2 Thessalonians
1 Timothy
2 Timothy
Titus
Philemon
Hebrews
James
1 Peter
2 Peter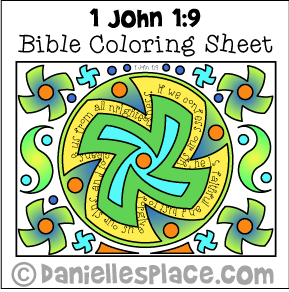 1 John 1:9 - "If we confess our sins . . . " Coloring Sheet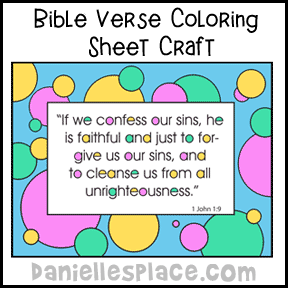 2 John
3 John
Jude
Revelations
Also see the Old Testament Bible Verse Coloring Sheets Page